Before Covid-19, working from home was a luxurious oddity. For many it is now the norm
When James and Jo Williamson first started working from home together, everything was fine.
"We both had our desks set up in our home office. It was all lovely," says James.
"But then it turned out I was too loud to work next to."
James, an analyst programmer, and Jo, a contracts officer for a university, began working together at home, in Jaywick, Essex, in March.
It was the month that Prime Minister Boris Johnson advised people to do so if possible to reduce the risk of Covid-19 infection.
Office of National Statistics (ONS) figures show that by the following month, nearly half the entire UK workforce was doing at least some of their work from home.
Yet home-working was not possible for millions of workers, including those most at risk of infection – such as nurses, paramedics and others in the healthcare sector.
People in the professional, technical and managerial occupations were, according to the ONS, the most likely to be able to work from home, while those in skilled trades, sales or factories were the least likely.
A study into the high death rate among another group who could not work from home – London bus drivers – concluded an earlier lockdown would likely have saved their lives.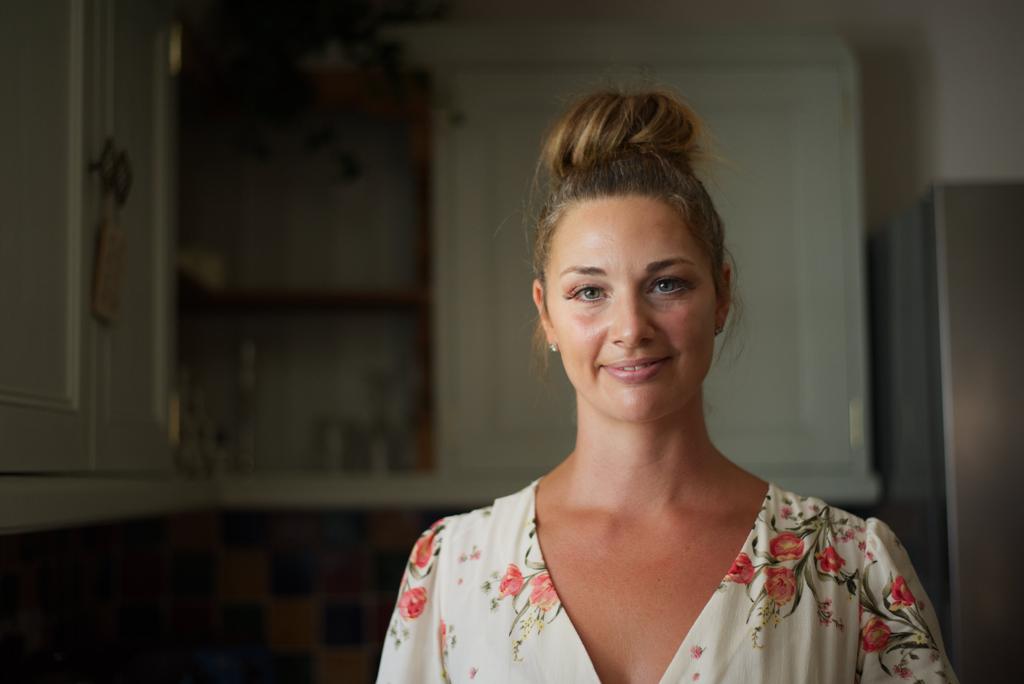 The Williamsons, however, doubled up in their home office with extra monitors, a desk and an office chair for Jo.
"It is like a control centre in there," says James. "I can do the majority of my work from home, which has been pretty handy. I can get access to all the servers and bits and pieces that I need to."
But their side-by-side experiment was over within days.
"I moved out," says Jo. "That's because when our meetings clashed, which they often do, he's just a lot louder than I am, so I had to go off and shut the door.
"So I am now in another room."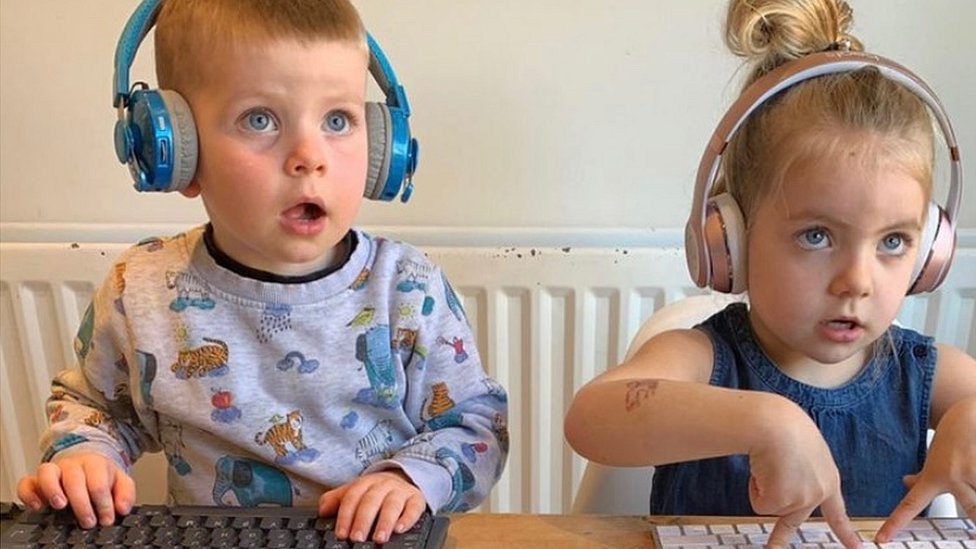 Gareth and Courtney, who asked for their surname to be withheld, have had to adapt the living arrangements in their small townhouse in Woburn, Bedfordshire, to accommodate their new working-from-home set-up and the needs of their two young children.
The couple both hold senior roles with internationally-known firms.
Before the pandemic, Courtney was travelling to up to three different countries per week in her role.
"It has been a juggling act," she says. "We had to figure out a really robust plan, and that even involved us setting up an Excel schedule and painting one of our walls with blackboard paint and then writing out our work calendars on it and then working out who has the more critical meetings that day."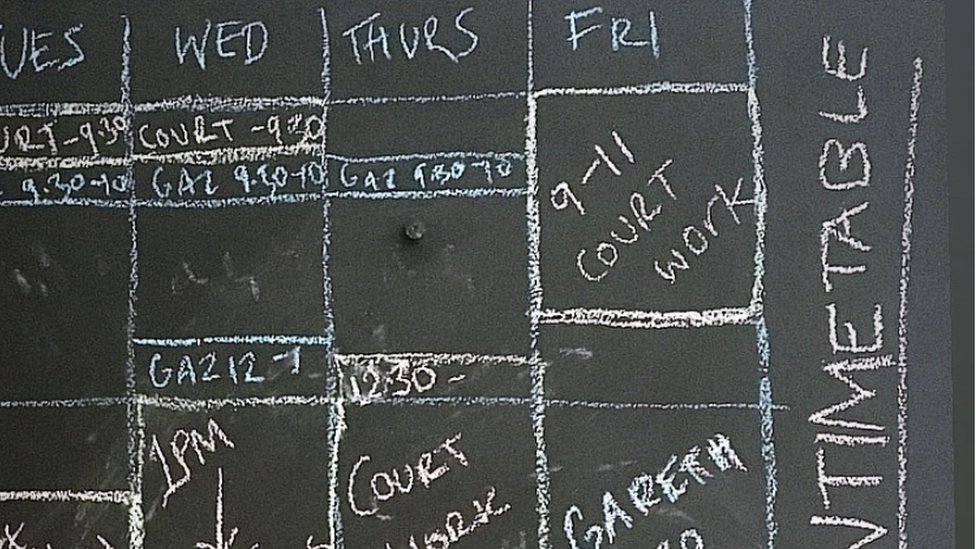 Gareth has largely been based in a spare bedroom while Courtney has set up shop on the kitchen table.
"I think we will look back on this year at some stage and feel a bit nostalgic about it. I've never felt more married than I have this year and it has tested every inch of our family dynamic," she says.
While working from home together has worked for Jo and James and Gareth and Courtney, it has not been plain sailing for many other couples.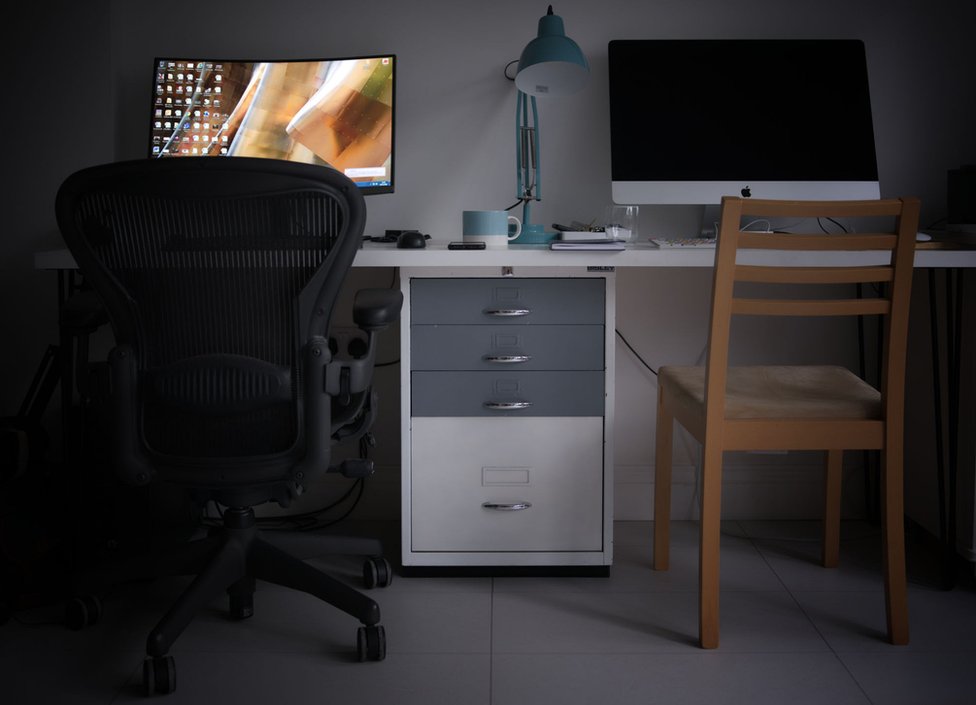 One Suffolk mother, who wishes to remain anonymous, tells how her and her husband's marriage collapsed after lockdown brought their differences into sharp relief.
"We both have quite high powered jobs and our little boy was previously in full-time nursery," she says. "Lockdown meant that all changed and he was at home all of the time."
Her husband, she says, refused to play any role in looking after their son, leaving childcare entirely to her, which meant she was starting work in the very early hours and restarting, often working into the small hours.
"He played no role whatsoever. In reality, it just highlighted things that had been building in our relationship for a number of years.
"It was the sense of isolation that was the worst thing. There are few things more lonely than feeling alone in a marriage."
Marriage counselling via the internet failed, and she left the family home in May, with her son.
"We live in a flat now, which I just love," she says. "The strange thing is that now the custody arrangements are in place, my ex-husband has become a much better father."
Relate, which offers relationship support, surveyed its counsellors and found that of the 68 who responded, more than half reported an increase in clients struggling to maintain a good work-life balance, and 65% said they had seen a rise in the number of clients presenting with issues relating to a change in job or working circumstances.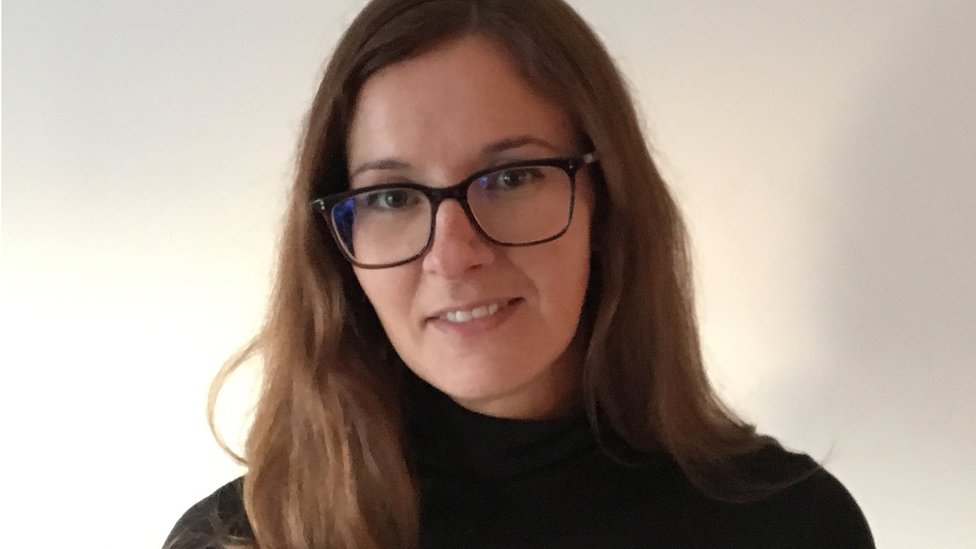 One of Relate's counsellors is Holly Roberts, who has also found herself working from home alongside her partner in their Brighton flat.
"One of the common issues seems to stem from when somebody had been working, or primarily in the home, since before the pandemic. They have then had the issue of trying to manage the space and responsibilities between them," she says.
"There have also been difficulties with sharing issues at work, in which a person working from home tries to talk about things they would normally talk about in the office with their partner. The other person sometimes finds themselves saying, 'Look, I'm your partner, not your co-worker.'"
Then there the expectations people have of each other, including domestic tasks such as doing the laundry or making lunch.
"That kind of things can cause friction," she says.
"The year has been anxiety-inducing in all sorts of ways and, for those with children too, it has been really hard to manage relationships, time, work and children and it has left some feeling that they are a terrible partner or parent.
"I've had couples who tell me they thought they had a really good relationship and they now worry that perhaps they don't have as good a relationship as they thought."
So how does she help them resolve their issues?
"I'm trying to help people understand that what they are feeling is entirely natural, to be kinder to themselves, to accept the feelings they are having and to know they are so far from being the only people feeling that way."
This piece was published on the BBC News website on 13 December, 2020.