Categories
Covid 19 and the curious world of lockdown DIY
"When you called," architectural photographer Tim Soar told me, "the last thing I thought it would be about was my putting up some shelves."
"Indeed," I replied, "the last thing I thought when I awoke this morning Tim, was that I would be calling you about you putting up shelves."
A good riposte, I felt.
But I did call him about his shelves, and I called others about their home makeovers and new skill ambitions in these strange, strange times.
What follows is the outcome.
---
For many, lockdown has been a "terrible experience" in which lives and livelihoods have been lost. But for some, it has brought the time and opportunity to undertake projects and learn new skills. 
The first lockdown brought furlough, empty streets – and Joe Wicks.
But as millions became accustomed to their newly-shrunken worlds, many decided it was time to revamp or rethink their living spaces.
Madison Forbes-McNeil and her fiancé Declan Milsom moved into their first home last November.
They knew from the outset that their new bolthole in the village of Rowhedge, near Colchester, would need wholesale refurbishment.
---
Own a limited edition print by Laurence Cawley
---
But where would they find the time?
Then came the first lockdown, which saw Miss Forbes-McNeil furloughed from her work as a make-up artist with a world-famous cosmetics brand.
"We repainted the fences, repainted the shed, built decking, stripped out the kitchen, had it replaced, then repainted that, too," she says.
"The lockdown came at a perfect time for us."
Since the second lockdown began, the couple have installed panelling in the living room and painted the outside of their home.
"We are definitely looking to do the flooring in the living room this coming month," she says.
"The house, for us, as a passion project and it is such an enjoyable renovation; it has a lot of character."
'People have realised gardens are nice places to be'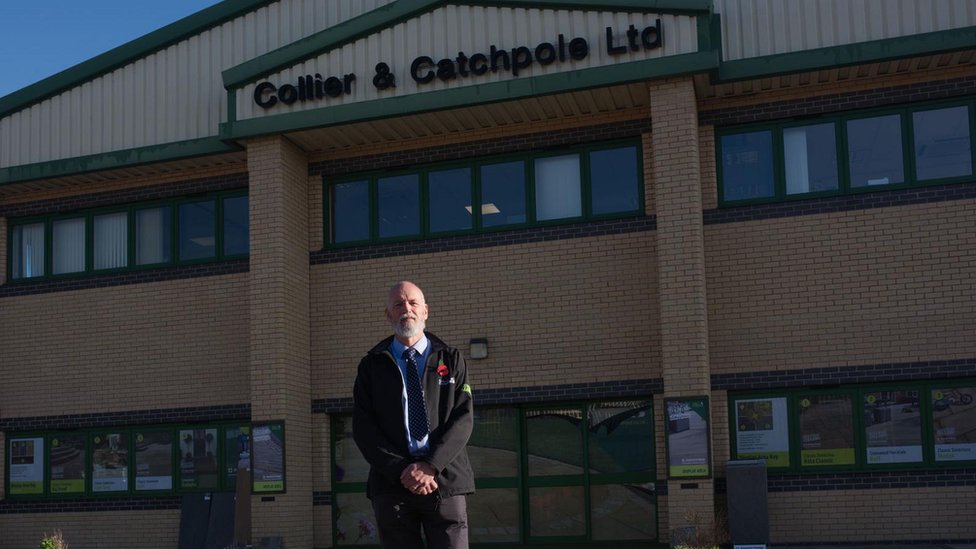 During the new lockdown, builder's merchants and DIY shops have seen people focusing on singular projects, either inside and outside the home.
Tim Rowbottom, managing director of Collier and Catchpole in Colchester, says: "We've seen more people buying things like fire bricks for pizza ovens and timber for gazebos and patios, and that sort of thing.
"I'm sure there's been lots of internal work been going on as well, because of that rise in people working from home as people have had to make that space work for them.
"We think outdoor bars have been pretty popular things too. I suspect you'd find that as we go into winter and people can only meet outside, people have realised they need somewhere to meet them and that's why people are building things like gazebos and so on.
"They've been turning sheds into offices and, of course, we had a pretty good summer and people have realised their gardens are pretty nice places to be, and have decided to add a patio or a deck."
'I'm catching up on a decade of jobs'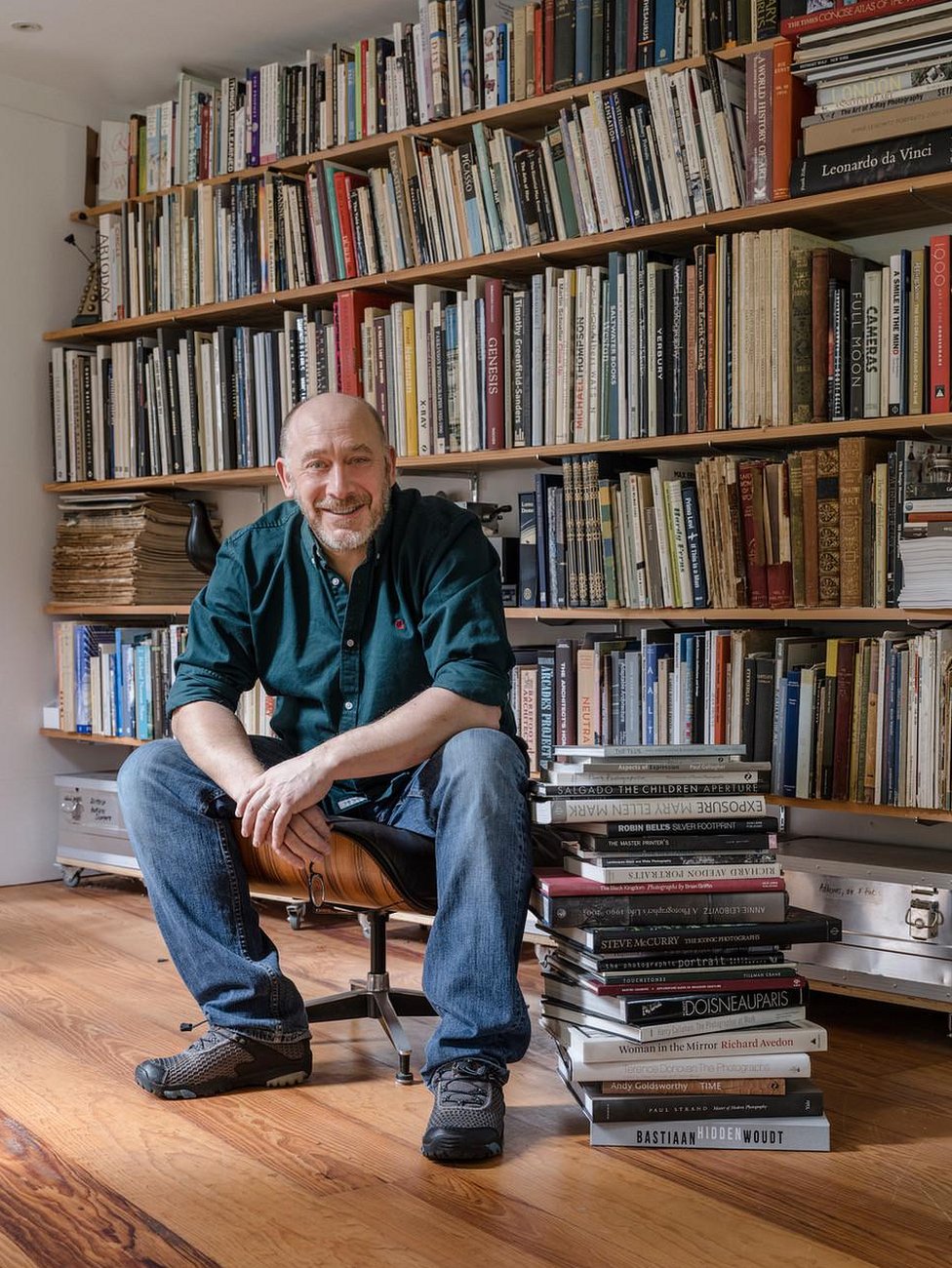 The chance to properly appreciate his living space has been hugely important to freelance architectural photographer Tim Soar, whose Norfolk home sits inside Thetford Forest.
He tells how his experience of lockdown has been an abrupt shift in his working life.
"We've got about an acre here and I feel I am only now getting a proper chance to enjoy it. Being a freelance photographer means if you stop, you're over," he says.
"All I am doing is catching up on things I should have been catching up on during the past decade."
But while rediscovering the beauty of his surroundings, he is very mindful of the suffering many are enduring this year.
"Clearly people are losing their lives and businesses. For many, lockdown has been, and continues to be, a terrible experience."
After 10 years alone, he recently started a new relationship, and is now making his home "liveable in".
This lockdown he will be putting shelving up in the pantry and for his large collection of books, clearing out no-longer-needed camera equipment and sorting out his studio area.
He has set himself an even more important challenge, however: learning how to cook.
"Well, perhaps not quite learning how to cook, but learning how to help to cook."
---
Related content:
---
'People are going for extensions'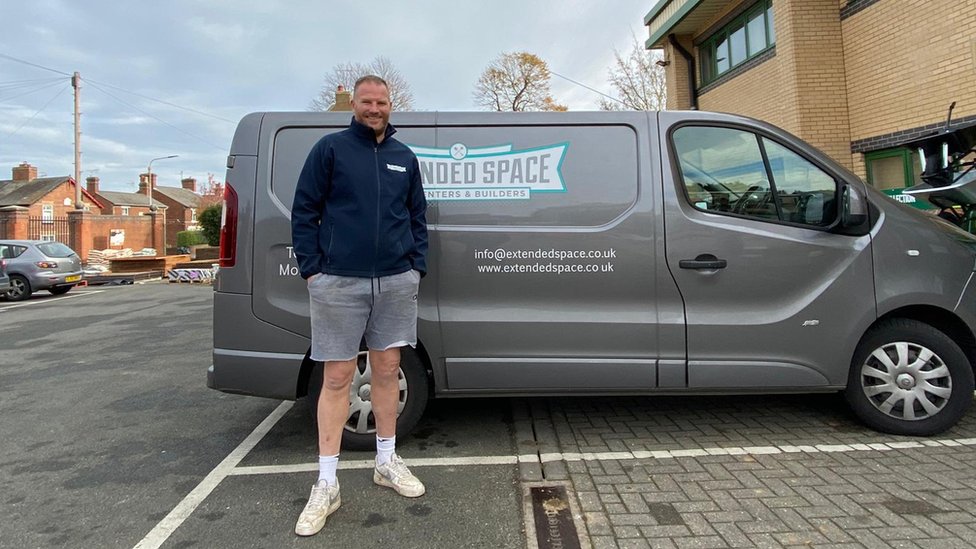 Food, and creating a nicer space for its preparation and enjoyment, has been a theme this year in the work of Colchester carpenter and builder Andy Partner.
"People have been getting extensions, especially kitchen extensions. People are really going for that this year," he says.
"Houses are being altered to suit people's lifestyles.
"We've had a good few inquiries from people about home offices as many are now working from home. Whether that all carries on into the future or not I don't know."
'Having a good rummage through'
Home office creation has helped boost business at Debbie Cox's homeware and DIY emporium Aladdins of Colchester.
"There's been a lot of interest in desks and dressing tables and things to convert a working area in the home," she says.
But the biggest sellers have been items for the garden.
"We had the weather and it was spring time so everybody was getting gardening tools, pots and plants. They were really popular. So was trellis for the garden, and we had people buying wood for various building projects in their gardens.
"People have been having a good rummage through. The increase in garden purchases has been really noticeable this year; we've had to get in extra deliveries to cope with deliveries."
And the drive to beautify the garden has not stopped during the second lockdown.
"The garden things are still popular because a lot of people are planting spring bulbs and so on."
'I want to learn how to use this thing properly'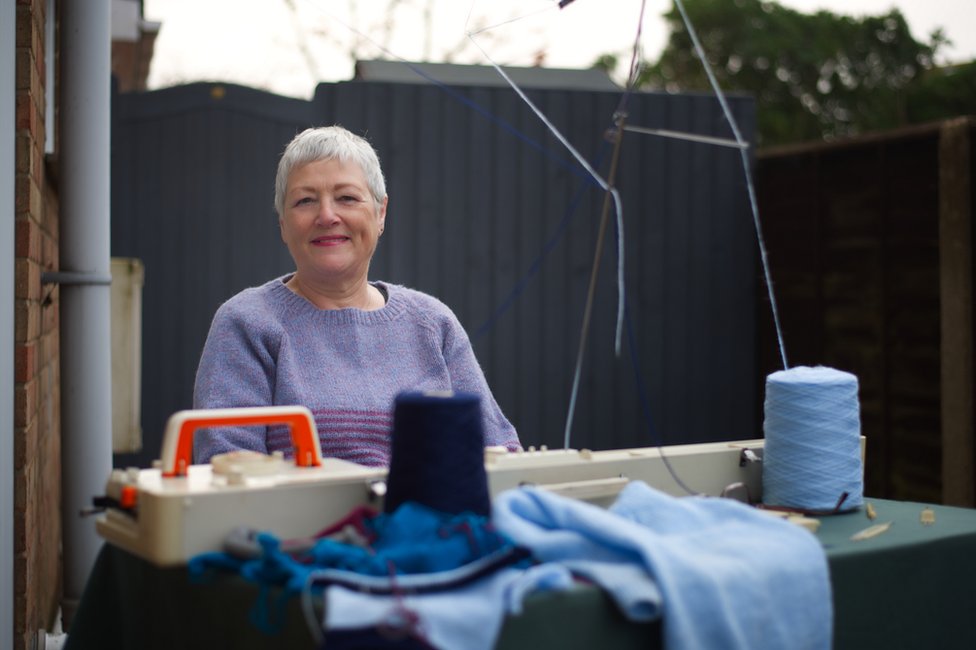 For others, the new lockdown is not just an opportunity to improve one's physical surroundings. For Pandora Mayo, of Stanway near Colchester, it beings a chance to learn a new skill.
Experienced in the art of crochet, she now hopes to master her new flatbed knitting machine.
"You basically have to push the carriage backwards and forwards to get the rows," she says. "It is a good upper body workout for the arms.
"That's my focus. I'm not going to do my usual crochet stuff.
"I want to learn how to use this thing properly. I'm going to teach myself using YouTube videos.
"I thought to myself that with lockdown I am going to have so much more time to master this."