Categories
Covid-19: Demand for Norfolk school key worker places 'outstrips supply'
Children of key workers are entitled to attend school during the lockdown, according to government regulations. But many head teachers say they simply do not have enough places. In Norfolk, some have seen more than twice as many requests from parents compared to the first lockdown. Why has there been so much demand this time and how will schools meet it?
This piece was published on the BBC News Website on 7 January, 2021
---
'We have a moral duty to protect the NHS'
Just 60 pupils needed places at Queen's Hill Primary in Costessey, near Norwich, during the first national lockdown. Head teacher Penny Sheppard now has a list of 181 parents wanting places.
She says they may have to ration places according to parental need.
"That's what I am trying to work out at the moment," she says.
The task, she says, comes alongside having to ensure "high quality remote learning" for the pupils not in school.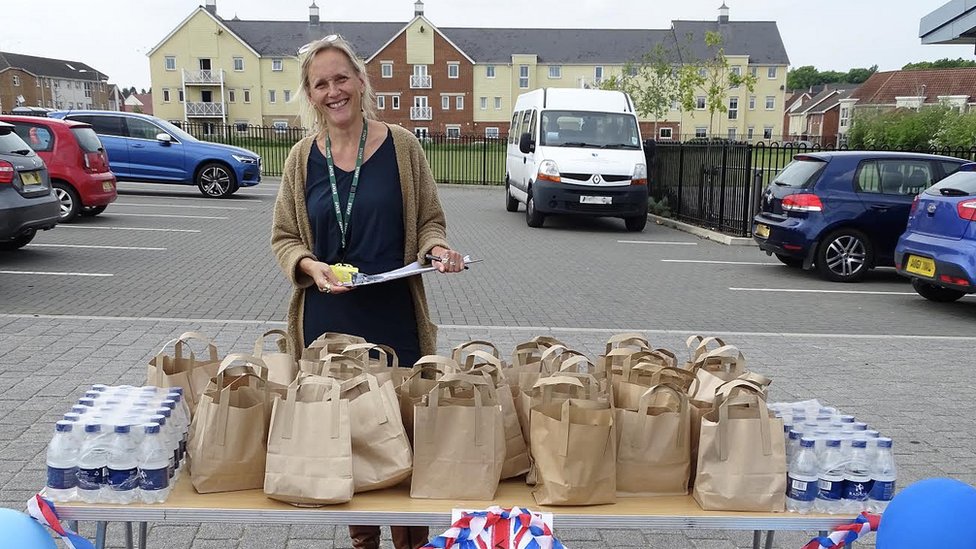 At the top of the list for those wanting places will be pupils with two parents (or a single parent in a lone parent family) who are critical workers, such as doctors, nurses or paramedics.
She will then work her way down the various levels of need and if she has enough staff to care for the pupils wanting a place, she will offer them.
If not, she will have to refuse some key worker parents a place.
Sited near Norfolk and Norwich University Hospital, the school has an unusually high number of critical workers. Mrs Sheppard says about 55% of her parents qualify as key workers.
"So if we go back to the government's guidance, children with at least one parent or carer who is a critical worker 'can' go to school, and it's 'can' not 'should', if required – and it's that, 'if required'.
"We've all got a moral duty to support each other and protect the NHS."
---
"The school already knew I was a key worker, but they did have to check."
Claire Yaxley, parent
---
Key worker Claire Yaxley teaches children who are excluded from education. She is currently working remotely from her home near Norwich.
Her daughters Pearl, eight, and four-year-old Tallulah have carried on at their village primary school five days a week, during this lockdown and the first.
"It felt a lot more straightforward this time," says Ms Yaxley.
"The school already knew I was a key worker, but they did have to check. I completed a survey and found out by Tuesday that we had been accepted."
She says it would simply not be possible to meet the needs of her students while educating her children.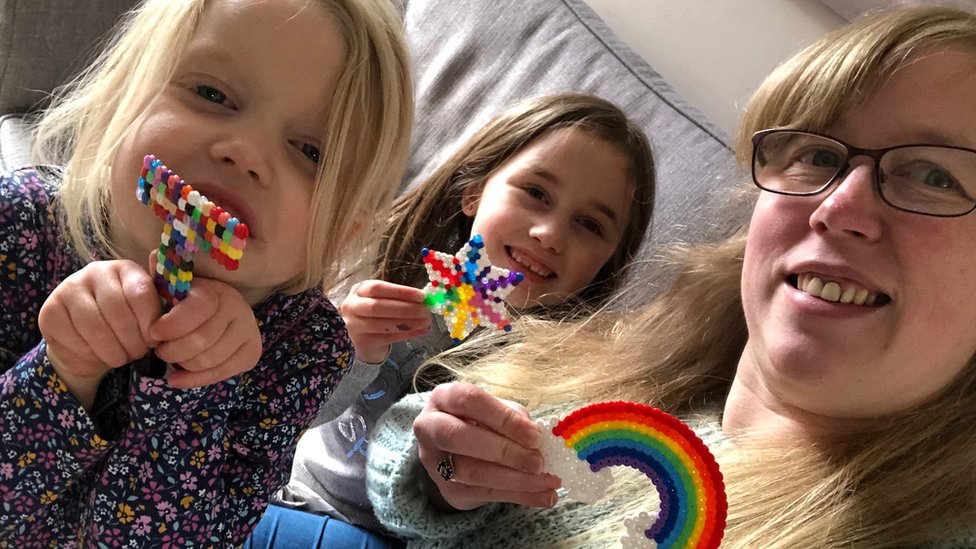 "As a teacher I am well qualified to deal with the home learning, and we've got lots of old tech lying around that they could use.
"But if I am at work it needs my full attention and the children I work with have very specific needs.
"My children are really young and if I am home learning with them they need me beside them the entire time – it just wouldn't work."
---
'Maybe the child should stay at home'
At the City of Norwich School, 80 children are attending classes in person – which is about twice that of the first lockdown.
And the number of requests is continuing to rise.
Head teacher Joanne Philpott says she has not yet had to turn down any requests but warned there was a "tipping point" at which she would have to refuse places, if it put the school's remote teaching at risk.
"We are monitoring it very closely because we are really pleased with the remote learning we have sorted," she says. "You're having to look at the needs of so many different elements."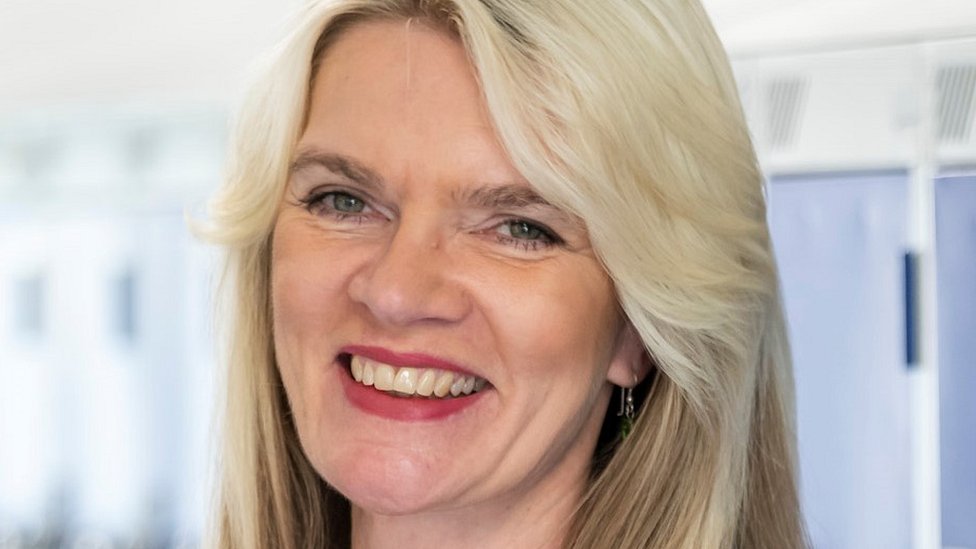 As a result of the rising requests, Norfolk County Council has drawn up guidelines for prioritising pupils with two critical care worker parents (or one lone critical care worker parent) over other key workers.
It said the "demand for key worker places outstripping capacity in many Norfolk schools".
"Although the national criteria states that only one parent needs to be a key worker to be eligible for a place," says John Fisher, Norfolk County Council's cabinet member for children's services, "in many schools that would mean nearly every child could still attend.
"Schools simply cannot manage that at this time."
---
The picture of place provision varies across the county.
While some schools have nearly all of their teachers in work, others, according to the county's director of learning Chris Snudden, have two thirds either off sick or having to remain at home.
"It is immensely tricky at the moment, because some of our schools don't have enough capacity, they don't have enough staff in to offer all of the children who they might have offered a place to in the first lockdown," she says.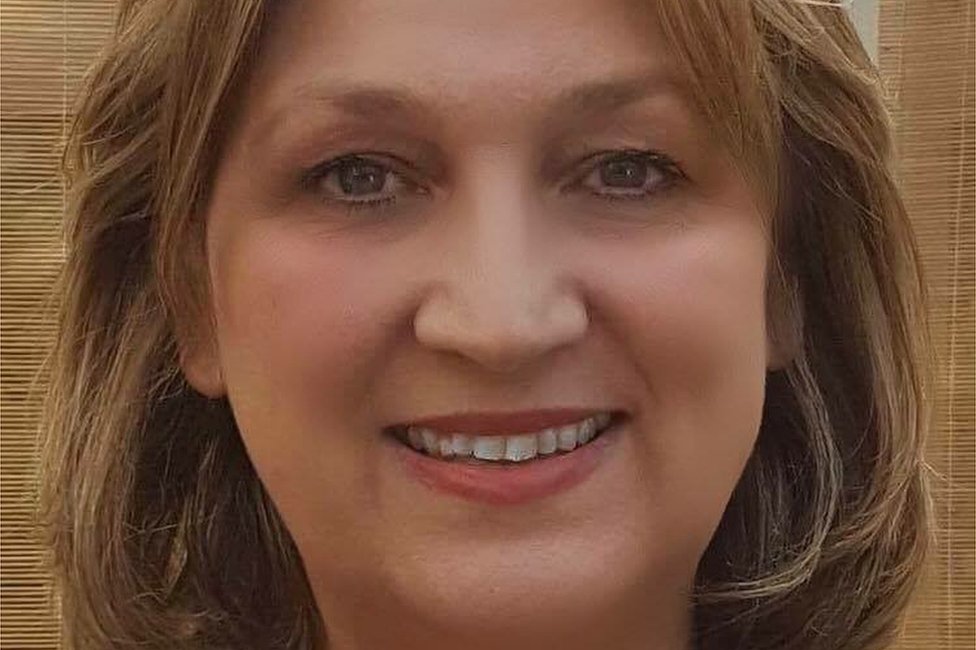 How schools handle demand will be decided by head teachers.
"Schools have made decisions as best they can, we are trying to be supportive in saying, 'we know this is going to be difficult, we know there are some people that are going to be disappointed, but it is right that we prioritise health workers, it is right that we prioritise care workers, social care workers, emergency service workers', and so on," says Ms Snudden.
"I guess the controversial one is that we are saying, if there is a parent in a family who is not a critical worker, then maybe the child should stay at home."