Categories
Covid-19 School decision: It's like the Vicar of Dibley – no, no, no, no… yes.
The following piece was publishd on the BBC News website on 5 January, 2021.
Thousands of pupils expecting to return to school in Essex learned on Sunday they would instead be staying at home. What happened and what have schools and parents made of the 11th-hour change in plans?

What happened?
Back in October, Essex hit the headlines when its county council asked to be placed in a stricter tier than the one they were initially placed in. Its leaders had been warned by health experts the county faced an exponential rise in cases.
Four months on and the entire county is now under the toughest tier four restrictions.
Of the 10 areas of England with the highest rates of coronavirus infections, half – Thurrock, Epping Forest, Castle Point, Harlow and Brentwood – are in Essex.
Most of the county's schools knew they were not reopening until 18 January. But primary schools in Colchester, Tendring and Uttlesford were planning to reopen as normal.
On Sunday afternoon, Essex County Council announced that was not the case and those schools which planned to reopen would move to remote learning on Tuesday while the authority sought "urgent clarity" from the Department of Education (DfE) about reopening.
The council said it needed to know whether primaries in Colchester, Tendring and Uttlesford should be treated the same way as the rest of primary schools in Essex because of "high infection levels".

'No, no, no, no… yes'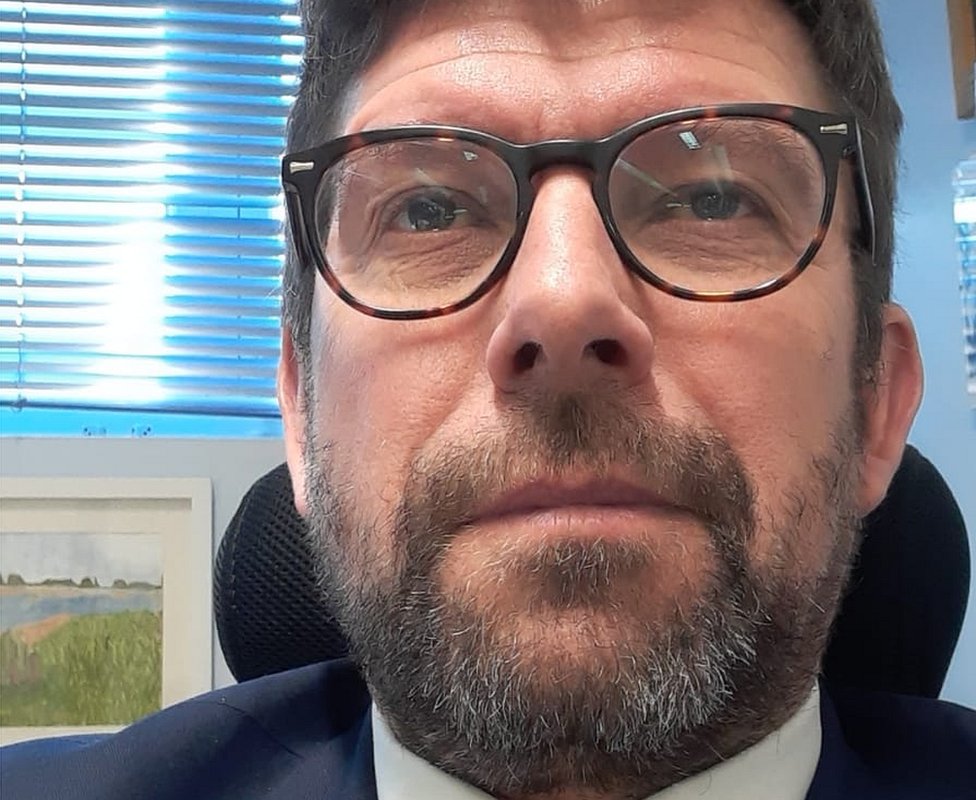 Alan Garnett, head teacher at North School and Primary in Colchester, said: "On the one hand I'm very relieved that the local authority has made that decision. On the other hand I feel desperately sorry for working parents who yet again have been left in the lurch.
"The period of uncertainty over the last week since [Education Secretary] Gavin Williamson's announcement in the commons last Wednesday must have been unbearable for them."
He compared management of the spring term reopening of schools to the character Jim Trott in the BBC comedy the Vicar of Dibley. The character is known for saying "no" repeatedly before, ultimately, saying "yes".
"It's like the Vicar of Dibley – no, no, no, no… yes," he said. "That's what is really frustrating.
"We plan and we plan and we plan and then we are told it's got to change.
"There is nobody who wants children not to be in school. This was predictable. They could have made this decision much earlier in the holiday to give schools and working parents much more notice."

'Safe with us'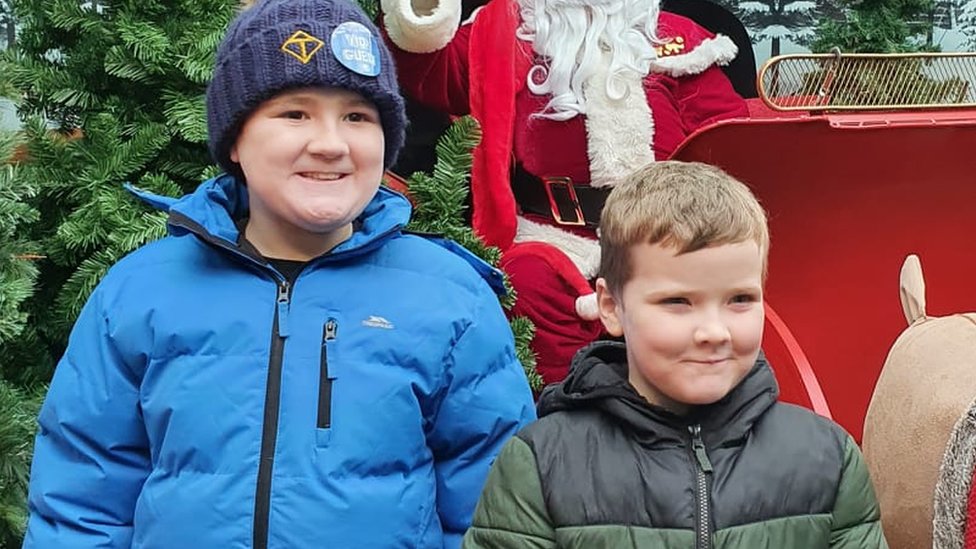 Sandra Johnson has two boys, Jake and Freddy.
Freddy, 10, who has autism, will be going back to class at Lawford Church of England Primary School, in Lawford, from Wednesday, as vulnerable children are able to return to face-to-face learning.
His younger brother Jake, seven, will be staying at home.
Mrs Johnson, 48, who also has autism and is a carer for her eldest son, says finding out at the last minute was tough on the family.
"We are an autistic household – short notice isn't good for us. It's the not knowing all the time," she says.
"I've still got to take the little one with me to take Freddy to school, so it's not going to change any of our contacts."
Mrs Johnson, whose husband Andy is a carer for his 70-year-old disabled mum, says she is feeling "really stressed out" for her children, and Jake is a "little upset" about not going back to school.
"I can teach him reading and writing but I'm not a teacher," she says.
"He gets all of his non-autistic socialisation at school. In the last lockdown, he took to saying a doll was his best friend because he was so lonely."
Stephanie Peverell from Clacton-on-Sea, says she had already decided she would be keeping her son Alfie at home regardless of the council's decision on Sunday.
The 33-year-old says she feels "let down" that Essex was divided in the first place and questions how safe schools are when ones in other parts of the county and London were already going to be closed.
"I don't know why they singled out three areas of the same county. For what? To see how it goes? Not with my children," she says.
"How can they say schools are safe when a massive percentage are closed?"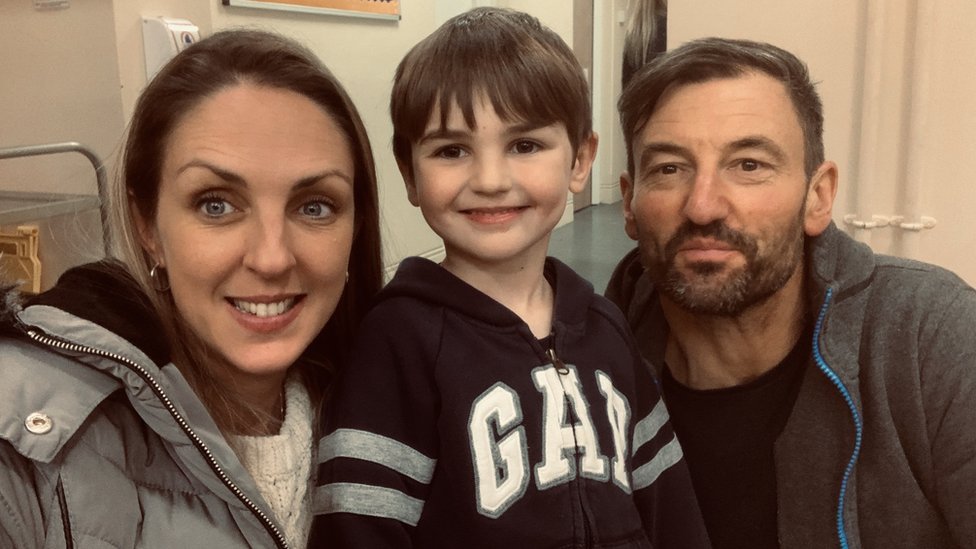 The mother-of-two is also keeping her youngest son Max, four, at home, saying "it's crazy" that he could go back to pre-school while the schools are shut.
Meanwhile, she says Alfie's school Holland Park has been "absolutely brilliant" and "excellent from the word go".
She says it has been "unfair" on the school to be told at such short notice that they were not going to reopen on Monday as planned, and it has also been "unsettling" for Alfie.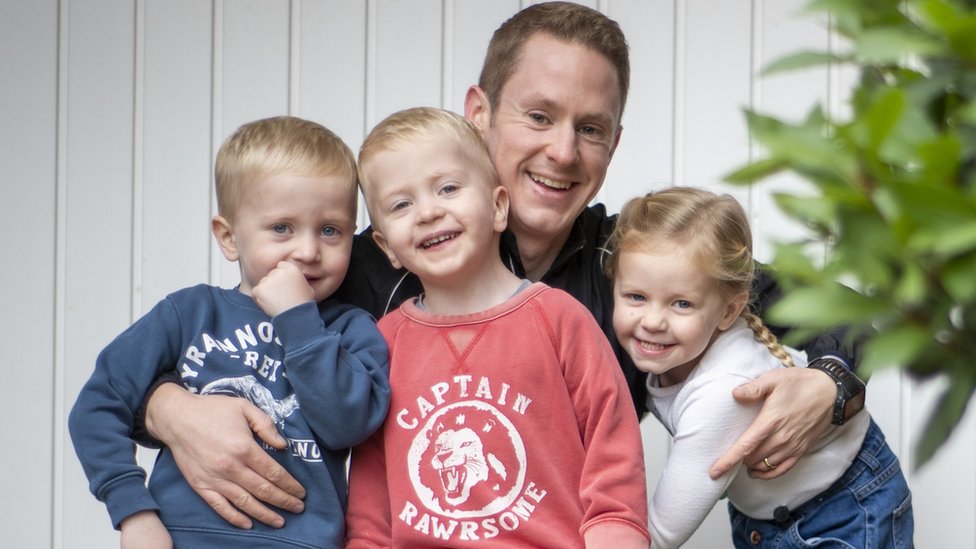 Father-of-three Rob White says the current situation was a "bit of a lose-lose scenario".
The 31-year-old, whose five-year-old daughter Amelia goes to Highfields Primary School in Lawford, says: "No matter what they do, someone is going to be unhappy about it.
"If the schools open, some people will feel that it's not the right thing to do in terms of where we are with the pandemic.
"But if they don't open, others will be put out, trying to balance their jobs against the responsibility of trying to look after and education their children as well.
"It's a very, very tough decision."
Both Mr White, a governor at his daughter's school, and his wife Lauren are working from home, due to the pandemic, and their twin four-year-old boys Alexander and Oliver go to Busy Bees Kindergarten, which is on the same site at the primary school.
He says, as things currently stand, the two boys will still be able to go to nursery.
As a family, Mr White says it has been an "anxious" time and at times difficult to balance work and trying to look after and educate their children but they have close family near their home in Brantham, Suffolk, and have been able to form a childcare bubble.

What happens next?
The council has requested "urgent dialogue" to start with the DfE on Monday about reviewing the position of schools in Colchester, Tendring and Uttlesford.
The DfE would not comment specifically on any negotiations with Essex.
Instead, a spokesman for the department said: "We will continue to work closely with those responsible for schools up and down the country with the first principle that it's good to keep schools open if we can.
"In some areas the new variant has driven us to close schools to prevent community transmission, but our advice remains that for the vast majority of the country the local context does not require closure of schools. Schools remain safe for children to attend, and the priority remains children's education.
"We will move to remote education as a last resort in areas where infection and pressures on the NHS are highest. We will keep the situation under constant review – driven by the public health advice not political considerations."
It is not yet known when a decision about the reopening of schools in Colchester, Tendring and Uttlesford will be made.